Your one-stop financial shop
Conduct all your day-to-day financial services with names you know and trust all under one roof.
Access the best of GraceKennedy Financial Services at central, convenient locations all across Jamaica.

Access
Access all your major financial services in one safe, central place

Convenience
Known and trusted GraceKennedy Financial Group brought together to serve you better

Ease
Avoid the hassle of having to go from branch to branch
Walk into any GK ONE location to insure your most valued asset, pay a bill, receive or send a remittance, open a savings account or get a loan.

GraceKennedy Money Services (GKMS) in partnership with GK Capital has a consumer-lending product, GK Proxim. GK Proxim will offer unsecured, short-term loans up to a maximum of J$200,000 payable over 12 months.

This service will be offered in select locations in the form of Kiosks or single desk CSRs and will be restricted to Motor and Home Owners insurance.

FG MoneyLink launched as a mini branch of First Global Bank Limited (FGB), which facilitates the opening of accounts, deposits and withdrawals from customers' accounts and other transactions including payments of credit cards and loans. Since then, the Bank has expanded FG MoneyLink to become the first in Jamaica to offer agency banking with over 11 banking agents and 5 mini-branches islandwide.

At GK ONE locations, the full suite of the GKMS/Western Union services are available, however, at the GK ONE Digital stores money transfer customers will only be able to do the following: 
Register for Direct to Bank and TeleSend Service 
Send a money transfer using a debit card 
Pay for Amazon purchases using a debit card

Pay to over 60 billers with the assurance of resolution within the hour and update to essential billers like electricity and telecoms within 30 minutes. Regular customers enjoy payment assistance where Bill Express will pay your electricity or water bills for two months in case of accidental injury.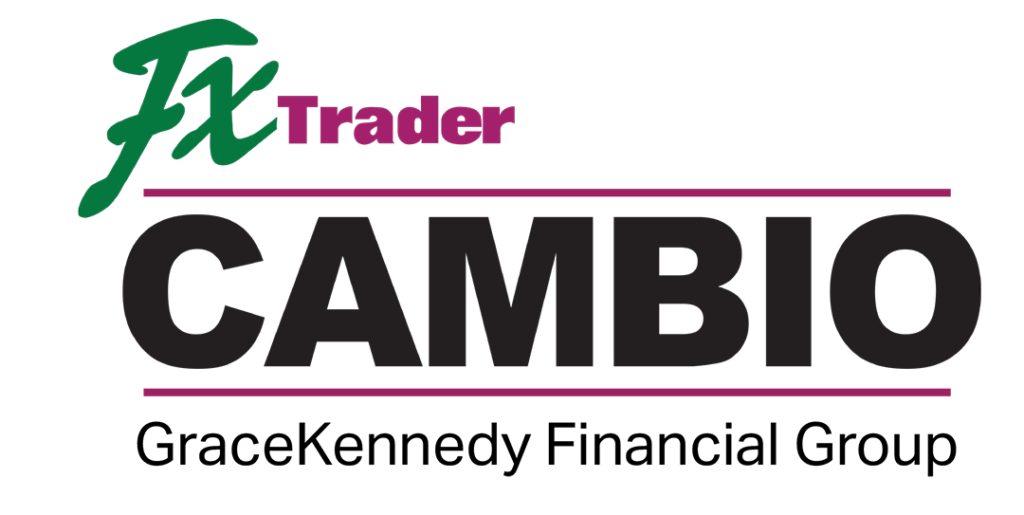 Fx Trader is Jamaica's Premier Cambio offering over the counter exchange of 5 major currencies at the industry's most competitive rates and the guarantee of always having cash on hand. FX Trader services include: 
Cambio Wires & Drafts direct to your bank account 
Overseas payments to over 135 countries and local or international foreign currency cheques at specially reduced rates
Digital Loans, Banking, Insurance, Bill Payment, Remittance and Cambio services
Be the first to check out our flagship CASHLESS location on the ground floor of the GK Corporate Headquarters – entrance on Port Royal Street. Now available: 
Bill Payments
Western Union Digital Services (Direct to Bank & Telesend)
Cambio Wires & Drafts direct to your bank account
Insurance Payments & Renewals
GKVR Balance Enquiry & point redemption.
Loan application payments

ATM Services
Experience the next level of GK ONE, now open and ready to serve your financial needs DIGITALLY!!!
Experience
the "new" Downtown Kingston
Take a break from the hustle & bustle and head to the GraceKennedy HQ Oasis. There's so much to do, with ample parking that's free to all visitors. 
Start with a visit to the GK ONE Digital store and perform a variety of transactions in the safety, privacy and comfort of Jamaica's first completely cashless financial services e-store. Then head to the ATM next door for some quick cash. 
Have a healthy lunch from Just Salads, which offers wraps, rotis, soups or artisan salads with pasta, sweet potato, breadfruit and your choice of grilled or sautéed chicken, fish, salmon, shrimp, baked crab back, or smoked marlin; or select from a variety of premium coffee brews and fresh juices, delicatessen style sandwiches, and desserts, including cakes, pastries and brownies from Danya's Coffee Barrel. 
Before you go, stock up on the essentials or grab a smoothie with an item from the bakery or deli at the HILO Express.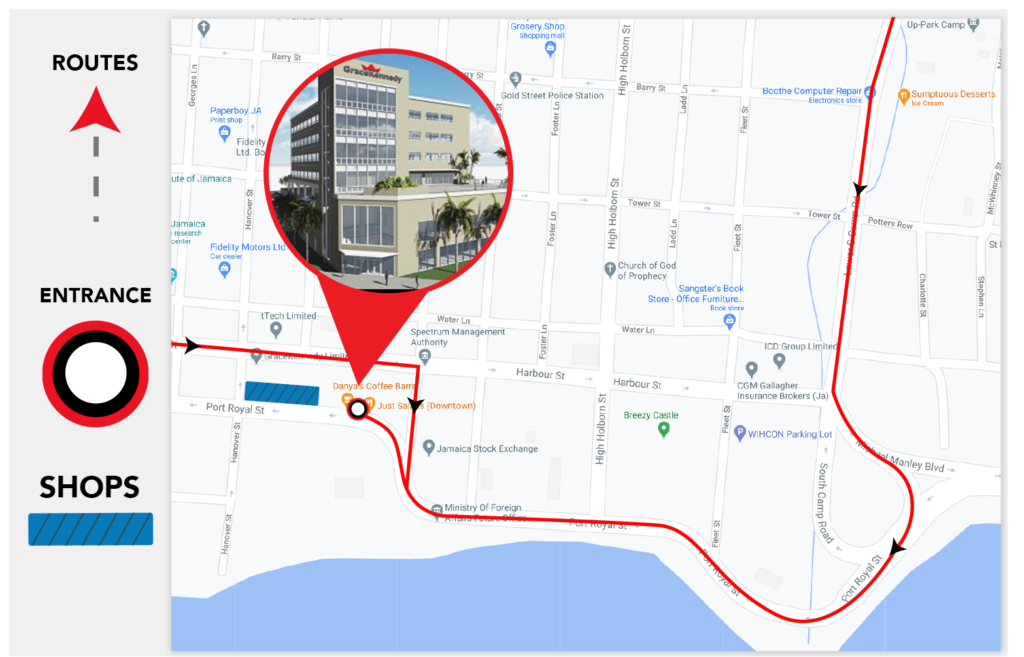 Where can I find a GK ONE?
We have 18 locations across the country waiting to serve you.