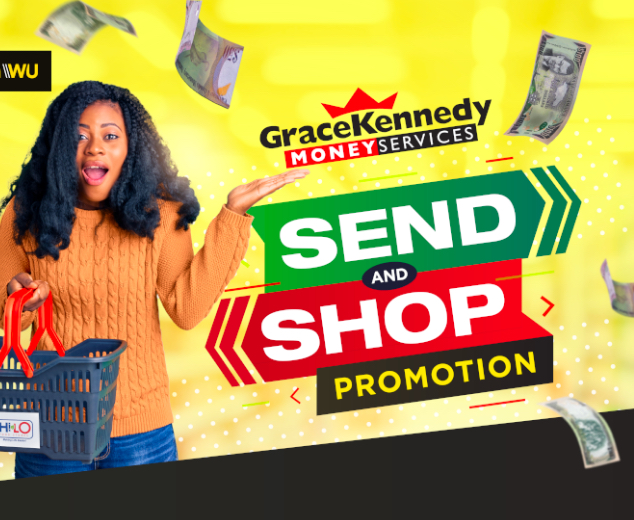 Customers residing in Cayman who send one (1) Western Union money transfer from any Western Union agent location in Cayman, automatically qualify for an opportunity for their receiver in Jamaica to win.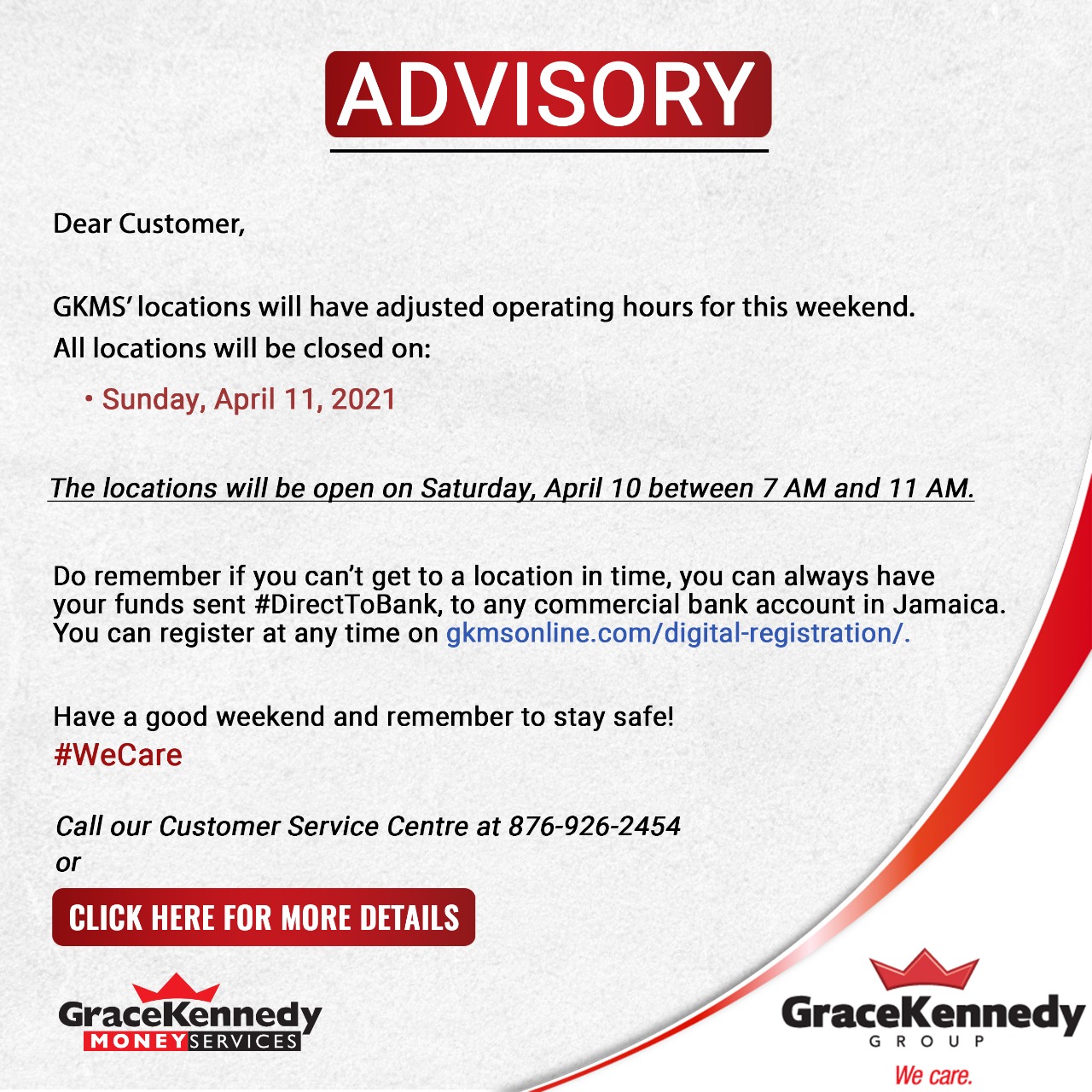 Dear Customers, GKMS' locations will have adjusted operating hours for this weekend. All location opening hours will be adjusted for: April 8 – 11, 2021.
Keep updated. Get latest news, promotions and service offerings.