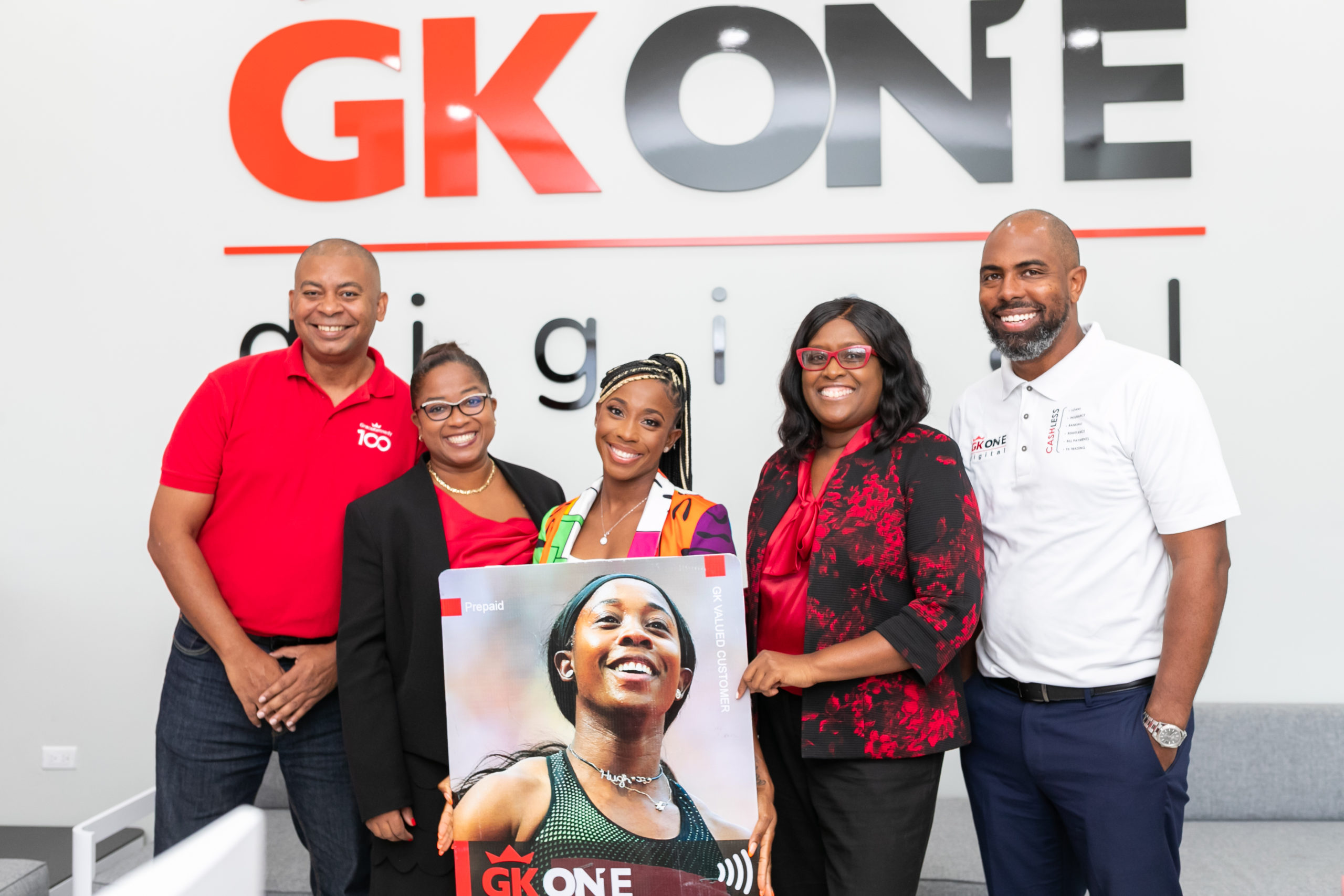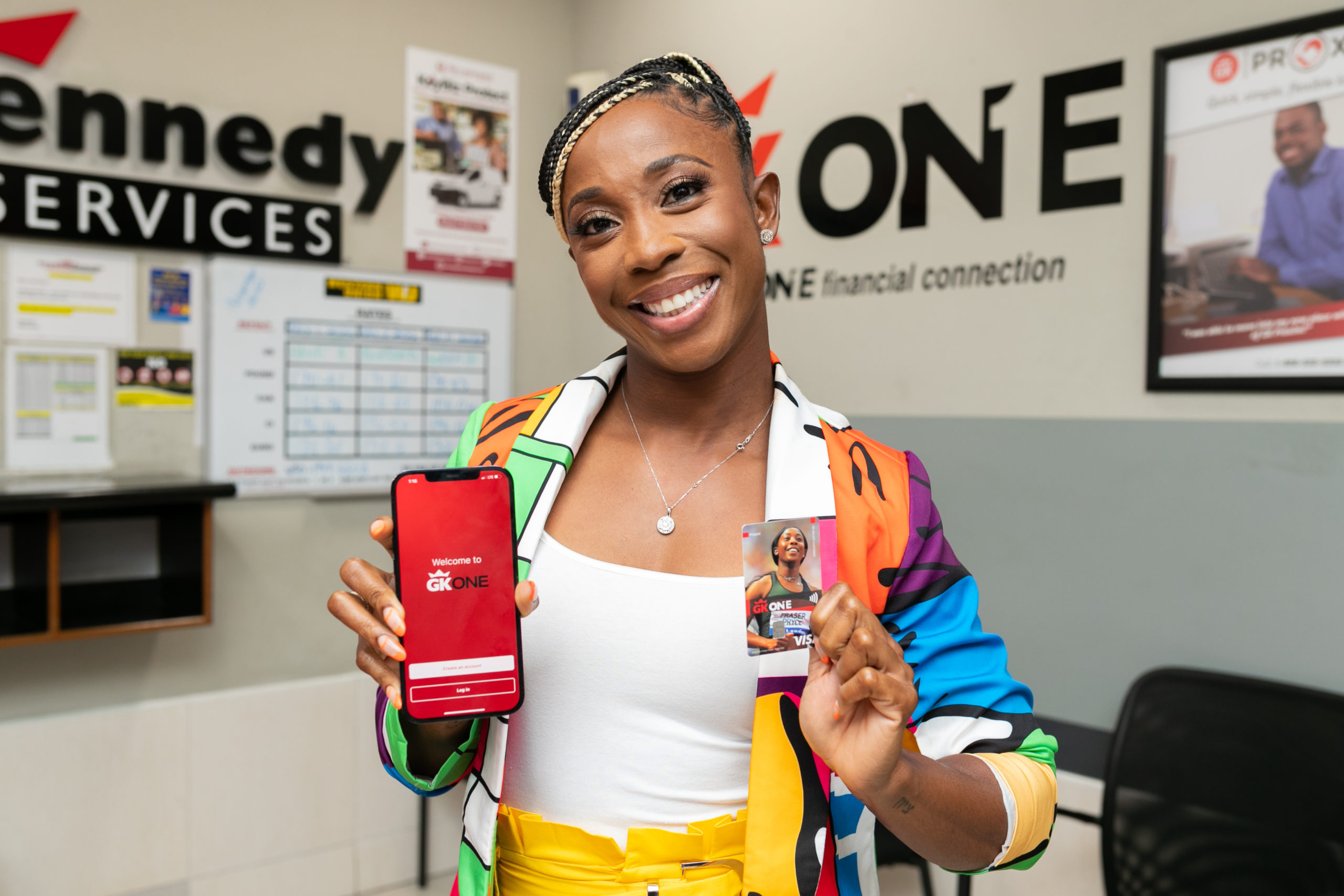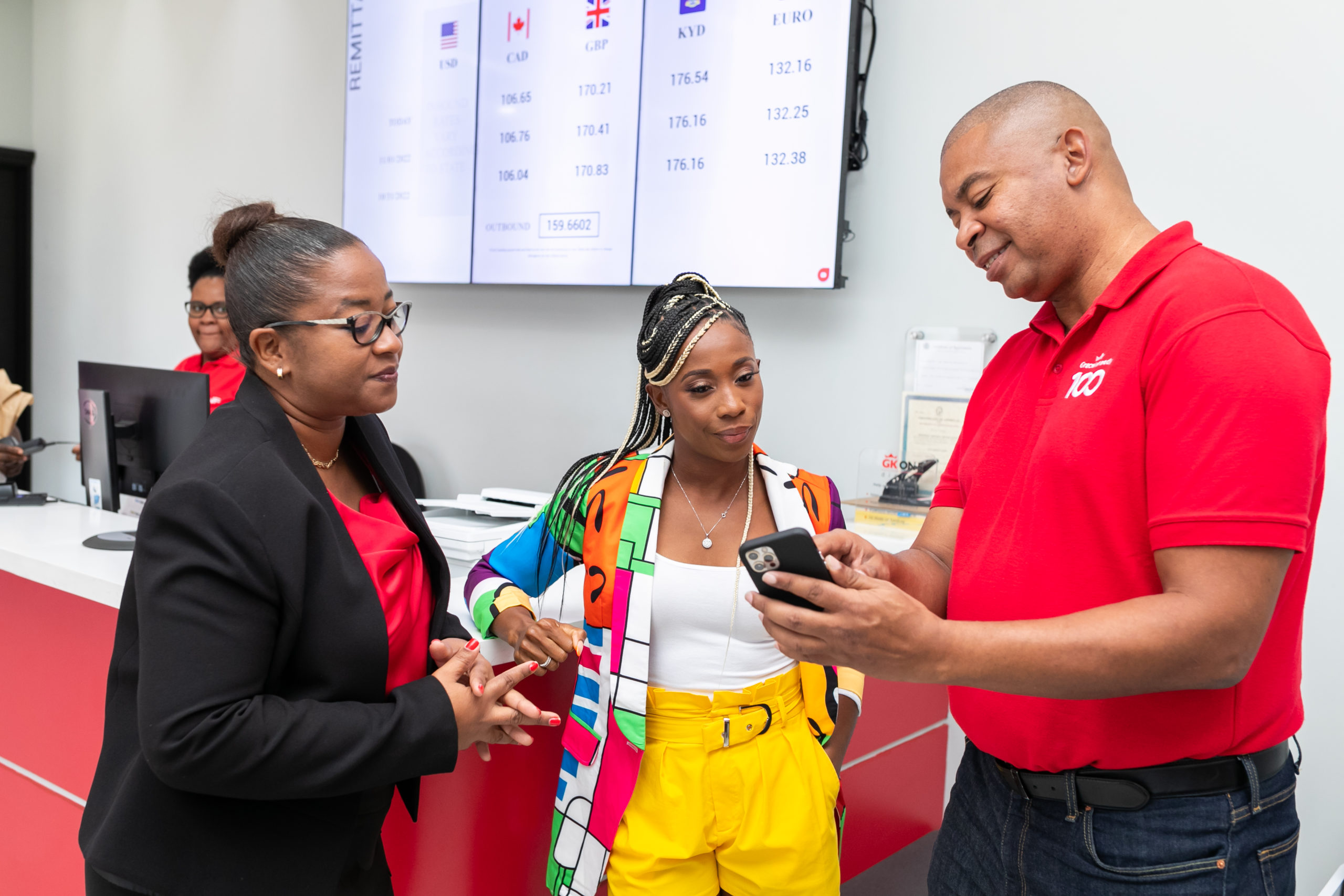 Kingston, Jamaica: April 20, 2023 – GK ONE, the new mobile app from GraceKennedy, has received over J$290 million in Western Union remittances since its launch in November 2022. The GK ONE app boasts several features, including a digital wallet, and a free companion pre-paid card which can be used anywhere Visa is accepted locally, online, or abroad.
According to GraceKennedy's Chief Digital Officer Rickardo Ebanks, customers have loved the app from day one, "When we launched the GK ONE app in November last year, our customers were delighted with the new product and started using it immediately. Since then, there has been a steady increase in the volume of Western Union remittances being received through the app by its users. We are excited to have achieved the significant milestone of J$290 million in remittances paid out via the app. For our team, it is validation that we have a product that adds value for customers."
"What has excited our team the most, is the number of repeat users. Approximately 69% of customers who try the GK ONE app, use it a second and a third time," said Ebanks.
He also added that users have been using the GK ONE app at their convenience, to receive remittances at any time of the day or night, "Since they can access the app 24 hours a day, they're processing remittances on Saturdays or Sundays and even on holidays!"
The app allows registered GK ONE customers to receive Western Union remittances in their digital wallets with a 10-digit Money Transfer Control Number (MTCN) only. Customers can also add cash to their wallets at Western Union and select BillExpress locations across the island. They can then access these funds to conduct transactions immediately, by using their GK ONE card to withdraw cash at any Visa-accepted Automated Teller Machine (ATM), at over 43,000 point-of-sale terminals in Jamaica, or at the millions of online and traditional merchants where Visa is accepted globally. Customers can also use funds in their GK ONE digital wallets to pay more than 90 billers through the app.
GraceKennedy Remittance Services (GKRS), the agent of Western Union in Jamaica and 10 other countries in the Caribbean say they are pleased that the app is already a hit among their remittance receivers in Jamaica.
Margaret Campbell, GraceKennedy Money Services' Chief Operating Officer explained, "We continue to look for ways to give our customers more ways to send and receive remittances, and the GK ONE app is just the latest innovation for our receivers. Our customers are typically mind-blown when we introduce them to the app, they cannot believe it is so easy to use. With over $290 million in remittances now received through the app, we know our customers have been using it in so many ways, including to buy goods online."
"Remittances play a vital role in Jamaica, connecting families and communities, regardless of borders," said Patrick Rawle, General Manager, Caribbean Region, Western Union. "GraceKennedy's introduction of the GK ONE app will undoubtedly foster more financial inclusion across Jamaica while making our customers' lives easier with an enhanced level of service and convenience. Combine this with a clear purpose and diverse set of shared values, and we, along with GraceKennedy, are in an optimal position to help our customers continue to move forward."
The GK ONE app was developed by GraceKennedy's Digital Factory and is currently being tested in the Bank of Jamaica Fintech Regulatory Sandbox. The app is available in both the iOS App Store and the Google Play Store. For more information, log on to https://mygkone.com/.
About the GK ONE MOBILE APP: The GK ONE mobile app is a convenient, secure all-in-one digital access point to the GraceKennedy financial suite of products. It is being tested in the Bank of Jamaica Fintech regulatory Sandbox and currently allows registered customers to receive Western Union remittances, pay over 90 billers, access Visa-enabled ATMs, Point-of-Sale machines, and shop online with the companion pre-paid card/e-wallet. Customers can also add cash to their wallets at Western Union and select BillExpress locations across the island. Customers can also use the app to apply for a First Global Bank Limited (FGB) credit card, shop on Hi-Lo Online, track their GraceKennedy Value Rewards (GKVR) points, and access exclusive GK promotional offers.
About the GraceKennedy Financial Group: GraceKennedy Financial Group is a leading financial services provider in the Caribbean, offering a wide range of banking, investment, insurance, and money services. We are committed to providing our customers with the highest quality products and services, backed by our commitment to delivering superior value and customer service excellence. Our mission is to be the region's most trusted financial services partner, operating without borders, and advancing the well-being of the communities we serve. We strive to help our customers realise their dreams while positively impacting the communities in which we operate.
Media Contact: 
Yolande Gyles Levy, Senior Communications Manager, GraceKennedy Financial Group
Email: yolande.gyles.levy@gkco.com